Intelligent Spend Management Taking Shape on Three Levels
By Patrick McCarthy, Senior Vice President and General Manager, SAP Ariba and Fieldglass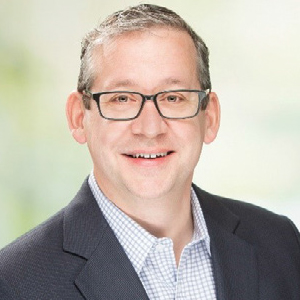 Patrick McCarthy, Senior Vice President and General Manager, SAP Ariba and Fieldglass
Intelligent spend management is generating a lot of buzz in the business press lately, and it's not hard to see why. From procurement and supply chain to finance and accounts payable, business leaders today face intense, if competing, pressures. They're asked to reduce costs while increasing the strategic value they deliver to their organizations; remove friction from operational processes while delivering stronger process control; enforce budget discipline while expanding the breadth and impact of corporate social responsibility efforts; and draw meaningful, actionable insights from the vast reservoirs of data they amass while managing not to drown in them.
To meet these mounting demands, business leaders need an end-to-end platform that helps them control all categories of spend while delivering best-in-class capabilities for the various personas who rely on them. Numerous enterprise software providers claim to provide such a solution, but few span the entire source-to-settle process — and fewer still bring intelligence.
Here I use the word intelligence quite purposefully, in relation to the user, the business processes, and the data itself. Let's explore how it applies to each of these three levels.
Intelligence delivered to the user
Above all, a digital platform needs to deliver solutions that simplify life for the user. In operational procurement, the user base is likely every single employee of the company at one time or another. How can we make intelligence real for that population? For example, is the platform capable of "learning" from a user's prior transactions to anticipate his or her future requirements? Is its navigation intuitive for different personas? Does it present a dynamic set of capabilities that not only guides the user but informs him or her about:
• How long each step in the process usually takes
• Why requests are rejected or delayed and what the user can do to ensure they proceed more smoothly in future
When intelligent processes aid users in making better-informed decisions, they ensure that the platform becomes a "go-to" resource for them and their organizations
• Alternatives to purchasing, such as using existing stock or lower-cost options
• Relevant factors the user may not have considered, such as who is going to install a particular maintenance, repair or operating (MRO) part and whether it possesses the required certifications
• Real-time qualitative feedback on the supplier's performance, beyond whether it is merely preferred
When intelligent processes aid users in making better-informed decisions, they ensure that the platform becomes a "go-to" resource for them and their organizations. The insights gained strengthen the value delivered over time.
Intelligence delivered to business processes
That's because the more that such processes are put into service, the more intelligent they become. After all, for any business process, historical data tells a story. It reveals repeating patterns about users, approvers, and suppliers. It also offers insights into workflow to suggest which types of requests should be approved automatically and which others call for human intervention. Intelligent processes provide an incredible benefit to users and approvers alike, by ensuring compliance with all corporate policies while cutting down on wait times and keeping to a minimum the number of people needed to sign off on decisions.
Intelligence delivered to operational data across partners
The third level on which to evaluate intelligence is the degree to which it consumes and leverages data from the network (assuming there is one) and third-party content. In sourcing, the platform should be able to consider factors such as: Where are the emerging sources of supply? How does currency fluctuation impact the total landed cost? What are sources' relative stability or instability in the supply chain? We've seen that government positions on tariffs can have immediate impacts on trading partners, and the need to be able to see and react immediately requires a whole host of data to make the best decision – and make it again and again.
For many Australian businesses that have global supply chains that extend overseas into neighboring countries including south-east Asia, these factors are under constant consideration and negotiation. When your total landed cost is left vulnerable to small scale factors such as changes in exchange rates, ranging to larger geopolitical concerns such as the trade war between the US and China, business leaders are pushed to do everything in their power to prepare. That's where intelligence comes in.
As enterprises embrace an increasing number of partners to compete globally and as value chains grow longer and more complex, they need intelligent platforms not only to extract the fullest value from data but to extend its broadest capabilities. When business leaders embrace intelligent technologies in their efforts to control spend, they invest long-term in their enterprise, equip it with the transparency necessary to manage risk, and unlock mutual value hidden away in the data that they and their partners accumulate through the regular course of operations.